How Important Are Air Conditioning Tune-Ups?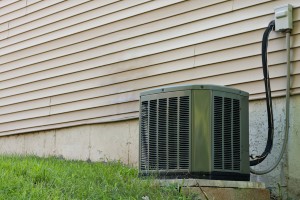 Homeowners rely on their air conditioners at all times to keep your home comfortable, but it's not uncommon for them to wait until major problems develop before they have their ACs serviced. It's easy to assume that nothing is wrong with your air conditioner as long as it's running. But actually, if you wait until you have major problems with your air conditioner before you call a professional, you're only making the situation worse for yourself.
At Richardson's Heating & Air, our Chapin air conditioning contractors recommend that you have an air conditioning tune up performed once every year. Ideally, you'd have this performed in the early spring, before you start to cool your home regularly. Air conditioning tune-ups are the best way to keep your AC running well, prevent problems from developing, and even save money on your energy costs.
Why Do Air Conditioners Need to Be Tuned Up?
During the summer months in Chapin, you're most likely using air conditioner almost constantly. If your AC were a car, you'd be putting around 27,000 miles on it every year, and mostly in the span of a few months. Keeping your air conditioner well-maintained is the only way to ensure that it will be able to function well.
Without regular maintenance, tune-ups, and inspections, your AC will fall into poor condition very quickly. AC tune-ups will save you money on your energy costs and on future repairs, plus, they'll extend the lifespan of your air conditioner. They'll let you keep your home more comfortable while using less energy.
Why Should Tune-Ups Be Performed Annually?
After about a year, the coils in your air conditioner need to cleaned. Various motors and other small pieces of equipment also need work after about a year. If this service isn't performed, your air conditioner will be much less efficient, and it's much more likely to develop serious problems that are expensive to repair.
Air conditioners that receive annual tune-ups have longer lifespan, fun more efficiently, and need fewer repairs throughout their lifetime.
If you're looking for an air conditioning contractor in Chapin, call Richardson's Heating & Air at 803-345-5221 or 803-945-9620. You can also complete our online request form.