Whole House Dehumidifier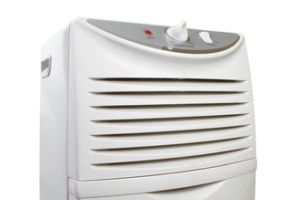 Unlike a humidifier that adds moisture into the air, a Whole House Dehumidifier draws extra moisture out of the air. At Richardson's Heating & Air, we care about the clients we work with, which means that we also care about the quality of the air that you are living with. Did you know that people spend an average of 90% of their time indoors?
That makes it extra important to be mindful of the air quality inside your home. Yet, the average person does not take the required steps necessary to enhance the air they breathe. The job of our heating & air conditioning company is to help make you aware of this, as well as help you to make changes so that you and your loved ones have better air.
More than likely you have a system in place to purify and improve the water that you and your loved ones use and consume, so shouldn't you do the same for your air? Let us educate you on the benefits of a Whole House Dehumidifier and then take care of installing yours. We look forward to working with you and getting you the system you need for the quality of air that you and your loved ones deserve.
Whole House Dehumidifier Experts
Not sure if you are in need of a Whole House Dehumidifier? Here are some signs that this would be ideal for your home:
Homes with frequent condensation on windows, even only in one area of the home, could benefit from adding a dehumidifier. This moisture can really begin to wreak havoc on your wood and the health of you and your loved ones, especially over time.
If you notice water stains on your walls or ceilings, a Whole House Dehumidifier is a must. These stains are not just unsightly, they are signs of a much bigger problem that can begin to compromise the structural integrity of your home.
No one wants to live with that musty or mildewy smell that some homes have. This system will help you get back that lovely familiar homey smell that you house used to have.
Of course the biggest concern is the presence of mold. A dehumidifier will help to reduce the likelihood of mold forming and developing.
Best Local Whole House Dehumidifier Service Around
Let our team here at Richardson's Heating & Air provide you with the information that you need about Whole House Dehumidifiers, From there, we can also install this system for you, improving your air quality and reducing the likelihood of mold development. Get in touch with us now, in order to get this system in place for your household.
Latest Articles
Poor Air Quality Symptoms & Getting Proactive About Change

The average home could use serious help improving the indoor air quality. Unfortunately, not enough homeowners take this topic seriously enough and end up living with poor to terrible air quality. Knowing the symptoms can be a real eye opener because people realize…

Read More


Is Your Heating System Winter Ready?

It can be easy to miss that transition from summer to fall. Before you know it, lazy summer beach days are replaced with school days and you're already counting down the days to next summer. Yet, the problem is that if you fail to stay proactive about getting service for your heating system, it is going to be winter before you know it.…

Read More
If you are looking for an air conditioning or heating expert, please call 803-345-5221 or 803-945-9620. You can also complete our online request form.