Maintenance Agreements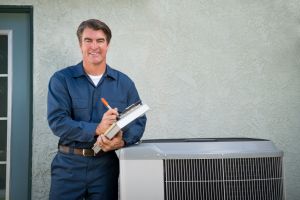 Richardson's Heating & Air is proud to be able to offer Maintenance Agreements. This is an approach we use and service we offer, in order to make sure that our clients get the work that they need, on a regular basis. It can be so easy to lose track of the time that has passed since your last tune-up was performed on your heating & air conditioning systems.
We don't want that to be the case for you, which is why we offer regular service. It doesn't matter what type of system you have, or the age of that system. Whatever it is, you can feel good knowing that we will expertly execute the service work needed to keep it up and running. And you don't even have to remember to schedule it, because we will take care of that for you by reminding you when it is time.
This is a vital step in ensuring that your heating and cooling system remains functional. Trust us when we tell you that, as industry experts, it is much more cost-effective to opt for service agreement work than unexpected, emergency repairs. Make the wise decision to get a planned program in place, and avoid the hassle and expense of emergency service or, even worse, unplanned replacement, long before it should be time.
Maintenance Agreement Experts
Protecting your heating, air conditioning and indoor air quality measures is all about the upkeep. Having a Maintenance Agreement in place, with a reputable industry expert, is essential for performance and longevity. Here are some key benefits of having a contract in place:
Many people think that because they have a newer system, they do not need to worry about getting a Maintenance Agreement. Yet, quite the contrary is true. In order to protect the integrity of your newer system, as well as keep the warranty valid, you are required to get regularly scheduled maintenance.
This enables an industry expert to take a look at the inner workings of your systems, and make repairs and adjustments that will help the overall performance. The alternative is to wait for your system to breakdown, in order to detect that something is wrong. Maintenance Agreements are a much more cost-effective option.
This also moves you to the top of the priority list for repairs and emergency service. This can be of the utmost value during cold or hot spells when numerous customers are calling in for this type of service.
Best Local Maintenance Agreement Service Around
While there are plenty of other benefits to having a Maintenance Agreement in place, these are a few of the highlights. The important thing to do today is call on Richardson's Heating & Air, and get yours in place. Let us help you keep your heating, cooling and indoor air quality systems, up and running.
Latest Articles
Poor Air Quality Symptoms & Getting Proactive About Change

The average home could use serious help improving the indoor air quality. Unfortunately, not enough homeowners take this topic seriously enough and end up living with poor to terrible air quality. Knowing the symptoms can be a real eye opener because people realize…

Read More


Is Your Heating System Winter Ready?

It can be easy to miss that transition from summer to fall. Before you know it, lazy summer beach days are replaced with school days and you're already counting down the days to next summer. Yet, the problem is that if you fail to stay proactive about getting service for your heating system, it is going to be winter before you know it.…

Read More
If you are looking for an air conditioning or heating expert, please call 803-345-5221 or 803-945-9620. You can also complete our online request form.