UV Light Air Treatment Experts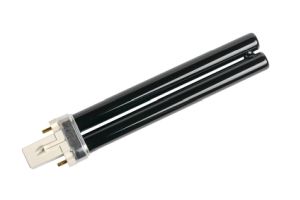 It is important to have one or more methods in place to help improve the air quality inside your home or business. However, it starts by first getting familiar with the options that you have available, so you can make the most appropriate choices possible. One great way to get an effective clean, for the air that you breathe, is with a UV Light Air Treatment system.
At Richardson's Heating & Air, we cannot stress enough the importance of enhancing your air quality. Information released by the EPA has listed indoor air pollution as one of the most harmful contaminants to be exposed to. Our heating & air conditioning contractors want you to be able to have access to only the finest quality air, in order to breathe easy, literally.
For the average home or business, UV Light Air Treatment would be the ideal method to use, in order to clean the air. Trust us, if you could see the contaminants present in your air, you would take the problem a lot more seriously. You will notice the changes in your health, once the system is in place, and that is what matters most.
UV Light Air Treatment Experts
What you need to know about how UV Light Air Treatment differs from other air cleaning methods:
Places that require clean air, such as hospitals, use UV Light Air Treatment systems. This process actually kills pathogens like bacteria. This makes it more effective than something like an air cleaner that improves the air quality.
This is about sterilization and removing toxins. That means it is more intensive and effective than some other alternate options that you have available for improving the air inside your home.
UV Light Air Treatment can also help with problems like odor control. That makes the conditions in your home or business more pleasant.
The bottom line is that this system is about helping to eliminate harmful contaminants in your air, that pose a threat to your health. This includes being able to reduce the likelihood of exposure to, or spreading, viruses. Help protect yourself and your loved ones, by improving their health with this system.
Best Local UV Light Air Treatment Service Around
Richardson's Heating & Air is the only name that you need to know in order to get the results that you want. Give us a call now, so we can help you to better understand the options that you have available to you. A UV Light Air Treatment can help improve the air quality, as well as the overall health of you and your family.
Latest Articles
Poor Air Quality Symptoms & Getting Proactive About Change

The average home could use serious help improving the indoor air quality. Unfortunately, not enough homeowners take this topic seriously enough and end up living with poor to terrible air quality. Knowing the symptoms can be a real eye opener because people realize…

Read More


Is Your Heating System Winter Ready?

It can be easy to miss that transition from summer to fall. Before you know it, lazy summer beach days are replaced with school days and you're already counting down the days to next summer. Yet, the problem is that if you fail to stay proactive about getting service for your heating system, it is going to be winter before you know it.…

Read More
If you are looking for UV Light air treatment services, please call 803-345-5221 or 803-945-9620. You can also complete our online request form.