Air Conditioning Services in Pomaria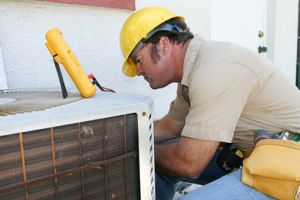 When you find yourself in need of a heating contractor, then only the best will do. This is why so many local home and business owners make the wise call to Richardson's Heating & Air. Savvy consumers do their research and homework, which ends up resulting in realizing what makes us the top choice. The bottom line is that we genuinely care about our clients, as well we the final outcome of their job.
Your total customer satisfaction is our top priority, and we believe in going above and beyond, when it comes to making that possible for you. We look forward to providing you with the work that you need and the quality results that you deserve. Don't settle for less than the best, when it comes to the work invested into your residential or commercial heating system.
We can provide you with some of the more essential service needs, such as furnace replacement, heating installation and heat pump repairs. We can take care of you with the same level of quality service that we would want for ourselves, if not better. Contact us now and let us demonstrate to you, in person, how we have earned the flawless reputation that we have.
Finest Air Conditioning Contractor Services in Pomaria
Of course, it is important to keep in mind that your Pomaria air conditioning service needs are just as important to take care of as your heating services. We offer the following work for your cooling needs:
Air Conditioning Installation – Getting quality work for your air conditioning installation, is the key to success. Settle for shoddy workmanship and you will be plagued by repair needs and high energy bills.
Air Conditioning Repairs – The trick here is to make sure that you get your air conditioning repairs taken care of, in a prompt and professional manner. Letting them linger will lead to bigger problems or even the need for replacement. Long before it should be time.
Air Conditioning Tune-Up – The tune-up is the key to keeping an eye on the inner workings of your cooling system. This allows our pros to make adjustments and repairs, in order to provide performance excellence.
Learn More About Improving Your Indoor Air Quality
Richardson's Heating & Air is also the premier air conditioning company to call on, when it comes to getting the services that you need, in order to improve indoor air quality. We want you and your loved ones to be able to breathe easy, literally. Get in touch with us in order to find out more about the options that you have available to you.
Latest Articles
Poor Air Quality Symptoms & Getting Proactive About Change

The average home could use serious help improving the indoor air quality. Unfortunately, not enough homeowners take this topic seriously enough and end up living with poor to terrible air quality. Knowing the symptoms can be a real eye opener because people realize…

Read More


Is Your Heating System Winter Ready?

It can be easy to miss that transition from summer to fall. Before you know it, lazy summer beach days are replaced with school days and you're already counting down the days to next summer. Yet, the problem is that if you fail to stay proactive about getting service for your heating system, it is going to be winter before you know it.…

Read More
If you are looking for a Pomaria air conditioning company, please call 803-345-5221 or 803-945-9620. You can also complete our online request form.