Trusted Columbia Heating Services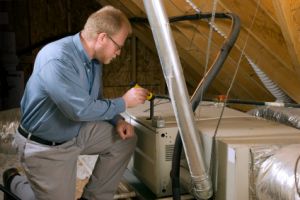 Did you know that it is actually a quite common problem to have something amiss, when it comes to the installation of a heating system. One of the most common blunders is simply ordering the wrong size system, resulting in too big or too small a heater.
If your Columbia heating system is too large, it will deliver uneven amounts of heat so that some areas are too toasty while others still cold. Too small a heater means it will have to work harder to heat the home, casting you tons more in energy bills expenses.
At Richardson's Heating & Air, our Heating Contractors take great pride in being able to use our seasoned skills to perfect the process, from start to finish. Let us provide you with the quality workmanship and customer care you deserve.
Finest Air Conditioning Contractor Services in Columbia
Our team of experts has also earned the impeccable reputation that we have, by offering the finest in quality air conditioning work, as well. Keeping your home or business cool in the summer is also important.
It is not just a luxury, it is a necessity. This is especially true in households with children, seniors or anyone coping with health problems.
Keep things cool, for you and your loved ones, and let us provide you with the workmanship that can make that possible. We offer installation, repairs, tune-up work and emergency AC service, all of the best quality work around.
Learn More About Improving Your Indoor Air Quality
Richardson's Heating & Air is also proud to be the premier service provider for indoor air quality work, as well. Some of the options that you have available, in order to improve your air quality, include:
If your home is taking on too much moisture, you are going to want to add a whole house dehumidifier. Notice too much condensation on the inside of your windows, especially in just certain areas of your home? Have musty, damp smell that never seems to go away? Let us help you rectify the situation.
On the other hand, maybe your home feels dry as the Sahara desert. We can install a humidifier system that will reintroduce moisture into the air in your home, making it possible to get relief. This will help alleviate dryness in mucus membranes, reduce the longevity of colds and illness and even make your skin feel softer.
The most basic, but most important, option is the air cleaner. The same way that you rely on a water purification system to clean your water, this will purify the air that you and your family are exposed to.
Latest Articles
Poor Air Quality Symptoms & Getting Proactive About Change

The average home could use serious help improving the indoor air quality. Unfortunately, not enough homeowners take this topic seriously enough and end up living with poor to terrible air quality. Knowing the symptoms can be a real eye opener because people realize…

Read More


Is Your Heating System Winter Ready?

It can be easy to miss that transition from summer to fall. Before you know it, lazy summer beach days are replaced with school days and you're already counting down the days to next summer. Yet, the problem is that if you fail to stay proactive about getting service for your heating system, it is going to be winter before you know it.…

Read More
If you are looking for a heating expert in Columbia, please call 803-345-5221 or 803-945-9620. You can also complete our online request form.