Reliable Prosperity Heating Services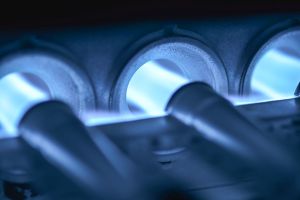 Whether you are a home or business owner looking for a heating contractor, one thing remains the same – you want the work to be topnotch. This is why so many locals make the wise choice to call on our Prosperity heating experts here at Richardson's Heating & Air. We take this line of work seriously, and that is evident from the results that we are able to get for our clients.
Our dedicated approach to caring for our customers is also what has helped us to earn the impeccable reputation that we have. The bottom line is that we follow the Golden Rule of treating our customers the way we would want to be treated. In fact, our service is so good, that you would let your mom give us a call.
With 25 plus years of industry-related experience backing us up, you can feel confident about the positive results we will deliver. We look forward to working with you and making sure that you get the workmanship you need and the quality results that you deserve. Don't compromise quality, or you will end up regretting it in the long run.
Finest Air Conditioning Contractor Services in Prosperity
What often surprises people is when we tell them about the most common reasons we get service calls for air conditioning repairs. That is because all of these instances were completely avoidable:
There are a number of things that can go wrong with your thermostat, which will cause your entire AC not to work. However, what is avoidable is checking to make sure that the thermostat did not somehow accidentally get turned off, leading to the illusion that your system stopped working.
Filters are inexpensive and easy to change, yet many people fail to take care of executing this simple task each month. The end result is a dirty or clogged filter that restricts or completely blocks the airflow of your air conditioning. Take care of addressing the need for this task, in order to prevent causing your system to stop working.
Neglecting to get maintenance, tune-up work and even repairs is a surefire way to cause your cooling system to malfunction.
Learn More About Improving Your Indoor Air Quality
Taking care of your household and loved ones, means also addressing the need to make improvements to the indoor air quality. We spend an average of 90% of our time indoors, yet indoor air quality is 2-100 times worse that outdoor air. Let the team here at Richardson's Heating & Air help you make changes that will put an end to this.
Latest Articles
Poor Air Quality Symptoms & Getting Proactive About Change

The average home could use serious help improving the indoor air quality. Unfortunately, not enough homeowners take this topic seriously enough and end up living with poor to terrible air quality. Knowing the symptoms can be a real eye opener because people realize…

Read More


Is Your Heating System Winter Ready?

It can be easy to miss that transition from summer to fall. Before you know it, lazy summer beach days are replaced with school days and you're already counting down the days to next summer. Yet, the problem is that if you fail to stay proactive about getting service for your heating system, it is going to be winter before you know it.…

Read More
If you are looking for Prosperity air conditioning or heating services, please call 803-345-5221 or 803-945-9620. You can also complete our online request form.