Local Heating Contractor in Lexington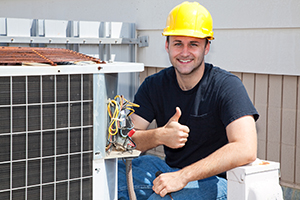 For the best in quality Lexington heating services, it is important to know more about what it takes to pick the right expert. There is a reason that local residential and commercial clients call on the heating contractors here at Richardson's Heating & Air to get the job done. In fact, there a number of reasons, to be honest.
Since 1982, we have been earning the hands-on expertise that we have, which puts us years ahead of the rest. We also work with a variety of types of heating systems and offer a variety of types of tasks, including repairs, installation, furnace replacement and tune-ups. We can even offer our expert service for numerous name brands, including Trane, Carrier, Rheem and more.
Genuinely caring about the clients we work with, as well as the outcome of the work that we do, certainly has a lot to do with it. We are not satisfied with the final results of the job, until you are. Plus, we stand behind the work we carry out so you can feel confident about making the choice to partner with us.
Finest Air Conditioning Contractor Services in Lexington
You would be surprised to find out what some of the most common air conditioning repair needs are, especially since so many of them can be avoided. Here is a little bit more about what you should know:
Always check the thermostat, as obvious as that may sound. The thermostat is the entire control center for your cooling system, so if it stops working, so will the AC. Yet we get so many calls each year from homeowners who thought there system was broken, when really it was just that the thermostat had been turned off.
Make it a point to change your filters monthly. Failing to do so will result in dirty and clogged filters. When the airflow cannot get through, your entire system can stop working, all because of an inexpensive filter that you can change on your own.
Of course, neglecting to get tune-up and service work is another big deal. Put off caring for your system, and that system will stop working for you.
Learn More About Improving Your Indoor Air Quality
At Richardson's Heating & Air, we also take indoor air quality to heart. We want to be a part of helping you get one or more systems in place that will help you and your loved ones have better air quality. This is crucial for anyone with asthma, allergies or other breathing related health conditions, but everyone can benefit.
Latest Articles
Poor Air Quality Symptoms & Getting Proactive About Change

The average home could use serious help improving the indoor air quality. Unfortunately, not enough homeowners take this topic seriously enough and end up living with poor to terrible air quality. Knowing the symptoms can be a real eye opener because people realize…

Read More


Is Your Heating System Winter Ready?

It can be easy to miss that transition from summer to fall. Before you know it, lazy summer beach days are replaced with school days and you're already counting down the days to next summer. Yet, the problem is that if you fail to stay proactive about getting service for your heating system, it is going to be winter before you know it.…

Read More
If you are looking for Lexington air conditioning or heating services, please call 803-345-5221 or 803-945-9620. You can also complete our online request form.