Trusted Humidifier Service Providers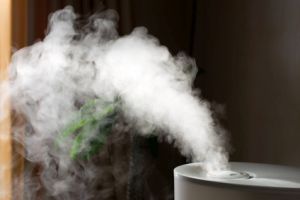 While a humidifier is useful during winter months when your indoor heating system makes the air dry, it is actually useful all year long. At Richardson's Heating & Air, we cannot stress enough the importance of adding a whole-house humidifier to your household or even business. Having been in the industry since 1982, we have in-depth and firsthand knowledge of what makes this so important.
We want to be able to do more for you than just provide you with quality heating and air conditioning services. It is important to us to be able to help you better understand the benefits of having this system in place. It is part of helping you improve the indoor air quality in your home. We want you and the people that you care about to be able to breathe easier.
What is alarming is how little people really know about the quality of air in their home, or how we can help to improve it. Let us work with you in order to make you aware of how you can benefit from making major changes to your air quality. It is not just about improving your home, it is about making your home healthier and safer.
Humidifier Experts
Not sure if a humidifier is right for you? Then here are some of the benefits that you should be aware of:
Germs have a much harder time traveling through moist air. By adding moisture to air, you make it less likely for viruses to spread from one member of your household to another.
This is a vital way to keep your mucus membranes lubricated. This is especially vital during illness, but can be important any other time, as well. Having sinuses that feel dried out and uncomfortable is not only a hassle, it increases your chances of being susceptible to illness.
Even if you do catch a cold or the flu, adding moisture to your air will help to shorten the duration of your illness. Plus, this reduces symptoms like coughing and sneezing, at least making your illness time more bearable.
Believe it or not, a humidifier also helps soften skin and lower the chances of snoring. Contact us to find out more about all the other advantages that you can expect.
Best Local Humidifier Service Around
Let the caring experts here at Richardson's Heating & Air provide you with the information that you need, in order to make an important decision. It is essential to be aware of the hazards that untreated indoor air quality can have on your health. Even more important, you have to know about systems that can improve your air quality, such as humidifiers.
Latest Articles
Poor Air Quality Symptoms & Getting Proactive About Change

The average home could use serious help improving the indoor air quality. Unfortunately, not enough homeowners take this topic seriously enough and end up living with poor to terrible air quality. Knowing the symptoms can be a real eye opener because people realize…

Read More


Is Your Heating System Winter Ready?

It can be easy to miss that transition from summer to fall. Before you know it, lazy summer beach days are replaced with school days and you're already counting down the days to next summer. Yet, the problem is that if you fail to stay proactive about getting service for your heating system, it is going to be winter before you know it.…

Read More
If you are looking for humidifier installation or maintenance services, please call 803-345-5221 or 803-945-9620. You can also complete our online request form.