Winter in Columbia, SC and Your Humidifier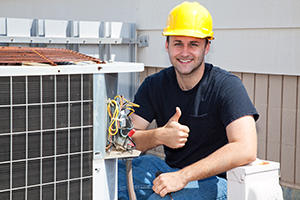 No matter where you live, there is a certain amount of prepping for winter that must be done. Even if the weather and temperature shift is minimal, it is still a time of change, even here in Columbia.
Of course, it could also be said that the humidifier is not something that is only used during the winter months, but it is often the most beneficial as the weather turns cooler. Either way, it is a good idea to learn more about this system and how it can help you and your household.
Benefits of a Humidifier for You Columbia Household
To some degree your humidifier is considered part of your heating and air conditioning. That is, if you have had a whole-house system installed.
It runs from here and helps add moisture to the temperature controlled air, especially in the winter when you use the heat.
For starters, the humidifier makes things more comfortable inside your home, especially during the winter. Essentially, what a humidifier does is reintroduce moisture into the air. Since the heating system tends to rob air of moisture and make it feel arid, it is important, now more than ever, to have a functional humidifier. It won't just make things better it will make conditions much more comfortable.
Did you know that humid air also makes it less likely for you and the members of your household to get sick? It is true. That's because it is easier for germs to travel through the air when the air is dry. So, even if a member of your household does fall ill, you are less likely to have it spread through the whole house and affect every family member, if you are using a humidifier.
Here is more good news – your home can feel warmer and you can cut your energy costs with this system in place. A well-balanced humidity level means your home can feel as much as 8 degrees warmer. That ends up saving you as much as 25% on your utility costs over the winter.
Of course, there are plenty of other advantages such as less likelihood of dry skin and reduced instances of snoring. You can make changes to your home just by introducing depleted moisture back into the air.
So, keep in mind, indoor air quality is about more than just services like air cleaners. Having a whole-house humidifier in place can also vastly improve your air quality and your daily living quality.
When it comes to a preferred Columbia heating and air conditioning, trust in Richardson's Heating and Air. We take this line of work seriously and it shows in the results that we get, each and every time.
If you are looking for a heating expert for your tune-up services, please call Richardson's Heating & Air at 803-345-5221 or 803-945-9620. You can also complete our online request form.