Is Your Heating System Winter Ready?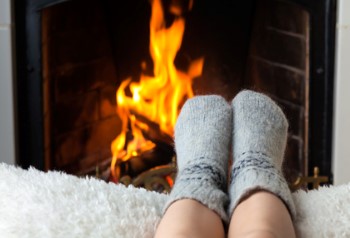 It can be easy to miss that transition from summer to fall. Before you know it, lazy summer beach days are replaced with school days and you're already counting down the days to next summer. Yet, the problem is that if you fail to stay proactive about getting service for your heating system, it is going to be winter before you know it.
Even if your heater technically works while in a state of disrepair, you can rest assured this extra taxation is going to take its toll. You will notice higher energy bills and those minor repair needs are likely to quickly develop into major ones. In fact, ignore the need to care for your heating system and you are going to turn repair needs into the premature need for replacement.
Take Care of Your Heating So It Can Take Care Of You
While winters here in Columbia may not be as extreme as other parts of the country, we still need to have a good resource for reliable heating. So before fall gives way to Old Man Winter, here are a few things you should do, or let a pro take care of for you:
Filters are something that should be changed each month, especially during times of peak use. Yet it is a common mistake that homeowners make, failing to address this seemingly simple task. Dirty filters will cause your system to stop working well by restricting the air transfer, and may block the air way completely causing a total breakdown. Don't let a relatively inexpensive part and a very easy task cause your heater to shut down.
Schedule your heating tune-up service. This is a vital tool to use in keeping your system up and running. Get proactive about your preventative maintenance and you will be able to avoid emergency repairs and, even more importantly, unexpected replacement long before it should be time. During a tune-up, one of our professional technicians can make adjustments and minor repairs that will help your system run better.
This is a good time to also check for leaks in the ducts. Air duct leaks are quite common and can lead to a large amount of lost temperature controlled air. After the air is warmed it is sent to various rooms in your home. The problem is that if it leaks along the way, it cannot make it to the intended destination. It means your system has to work harder to reach the desired temperature, which means your energy bills will sky rocket. In addition to costing you more money, a less energy-efficient heating system is also bad for the environment.
While it is not directly related to service you can provide for your HVAC system, now is also the perfect time to reverse the direction of your ceiling fans. The reverse direction is clockwise and this is important because it will blow warm air back down, as opposed to sucking it up. This is an ideal way to help keep your home warmer, as well as cut down on the utility bills.
Expert Help in Rapid Time
Established in 1982, Richardson's Heating and Air has earned the impeccable reputation that we have by going above and beyond to address the service needs of our clients. This father and daughter duo is known for delivering nothing short of 100% customer satisfaction, which is how their name has become synonymous with service excellence. We take this line of work seriously and that is how we are able to ensure that each job is handled with the same level of quality workmanship.
The last thing that you want or need is for your heating system to go out in the middle of the coldest winter night. So, we want to be a part of being able to prevent that from happening. Let us help you get the service you need along the way, in order to make certain your heater is always in tiptop shape.
If you are looking for a heating expert for your tune-up services, please call Richardson's Heating & Air at 803-345-5221 or 803-945-9620. You can also complete our online request form.